Earth Day at the PDC
April 21st, 2010
Today I gave a presentation at the Pacific Design Center in Los Angeles in honor of Earth Day. The topic was: "Is It Safe To Go Inside?"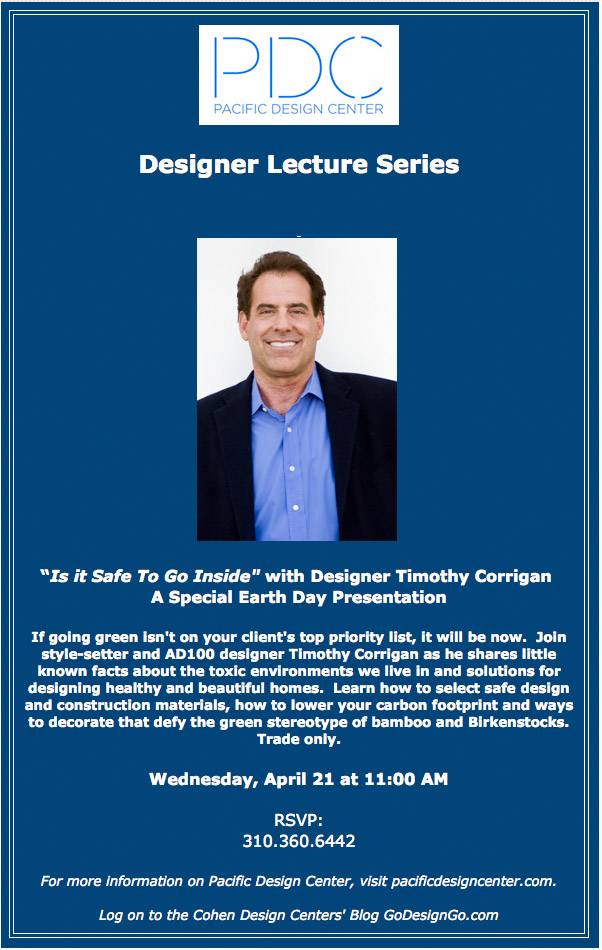 While I have some clients who are very enthusiatic about going green in their design choices, many clients are lackluster when I bring up the topic. One thing I have found they are all interested in, is the health and safety of their family. When they learn the staggering statistic that indoor polution is considered to be one of the top five hazards to human health, they suddenly find a compelling reason to hop on the green bandwagon. The biggest culprits contributing to this indoor polution are the chemicals found in building materials, flooring, paint and carpet. Laden with formaldehyde and other dangerous toxic chemicals, these items emit off-gasses into our homes which lead to higher rates of cancer, asthma, allergies and a host of other illnesses. By seeking out new safer and greener alternatives, such as formaldehyde-free wood, carpet and adhesives, low VOC paints, and maintaining proper ventilation, we can have homes that are both safe and beautiful. Here are a few photos from the presentation...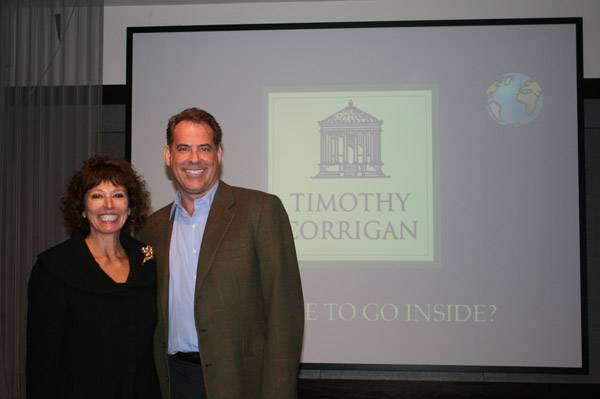 The PDC's Ellen Rubin and yours truly.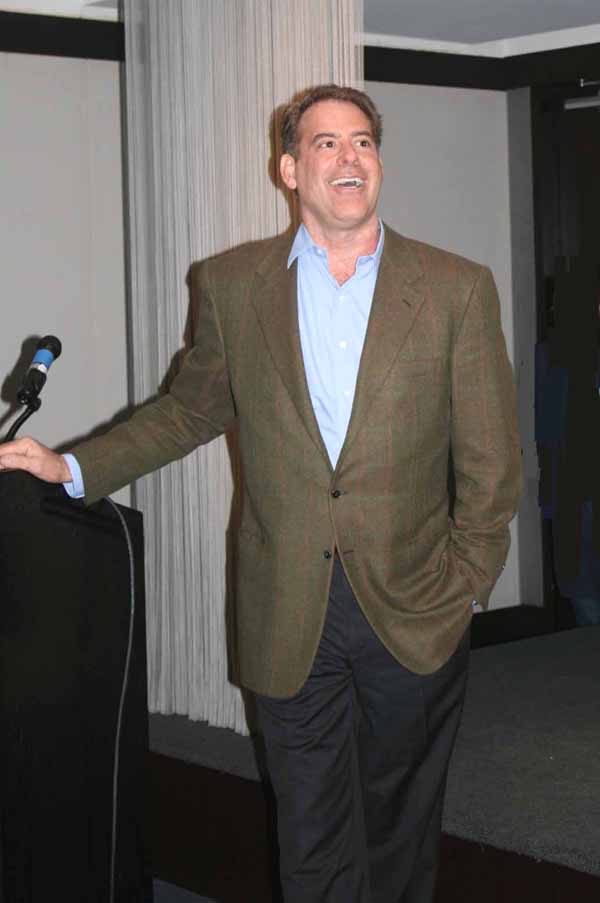 Introducing the speech.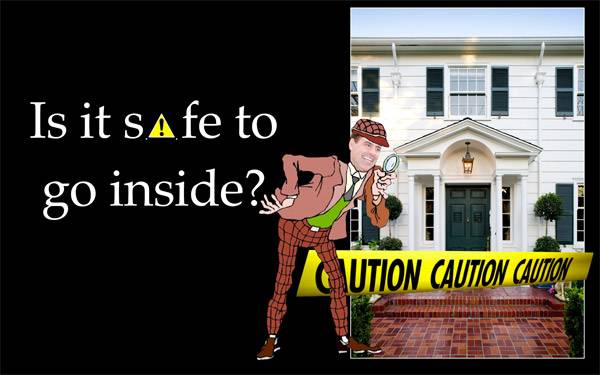 Adding some humor and animations to our presentations helps keep the audience engaged.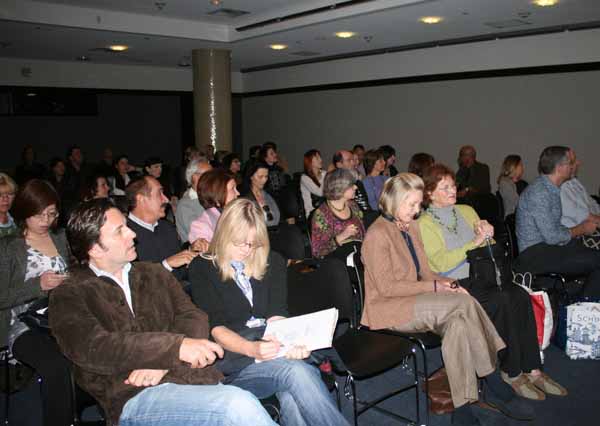 Hopefully everyone left better informed, armed with solutions and ready to share what they learned with their clients, families and friends. We can all make a difference in protecting our earth and loved ones by the choices we make in our very own homes.