Leaders of Design Conference Berlin
April 6th, 2013
I just spent four days in Berlin for the Leader's of Design Conference. It was a terrific experience seeing old friends and meeting some new ones. On the last day we went to see some spectacular new buildings. 21,000 new buildings have gone up since the re-unification of Germany and many of them have been designed by the leading architects of the world. The interesting thing is that the city is totally overbuilt now....there is 200 million square feet of vacant offices, 90,000 vacant apartments and with 25 Five-Star hotels it is not surprising that the hotels are anything but full. Clearly, this is not a case of "If You Build It...They Will Come!"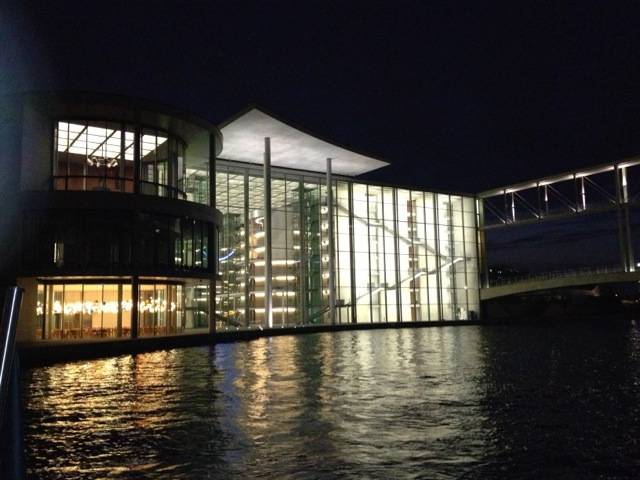 One of the most moving things to see in Berlin is the Holocaust Memorial. It is a series of stone columns that vary in height and are spaced evenly on undulating hills of stone....It is a beautifully designed experience that brought tears to my eyes.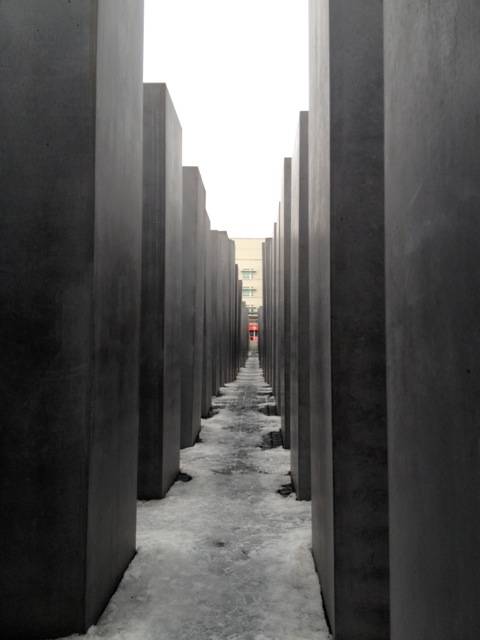 There are some wonderful older buildings that have been restored since the re-unification. I particularly liked the restored Pergamon Museum that I had first seen in 1988 before the wall came down...what a different city it was then!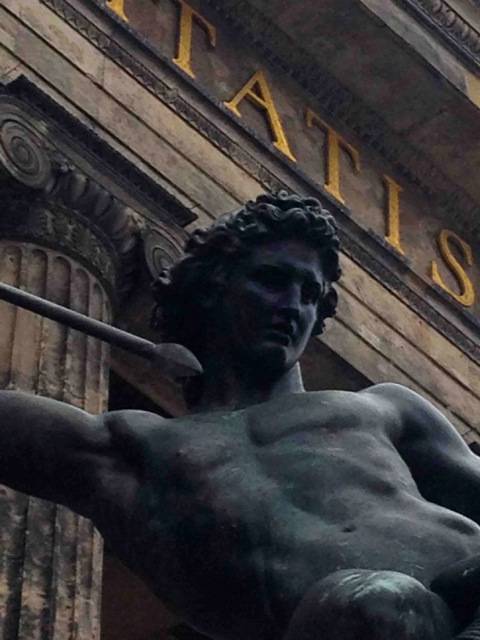 The Gendarmestrasse Square has this wonderful dome that is called the French Dome because it represents the 7000 French Hugenot refuges who moved to Berlin in the late 17th century after the Revocation of the Edict of Nantes.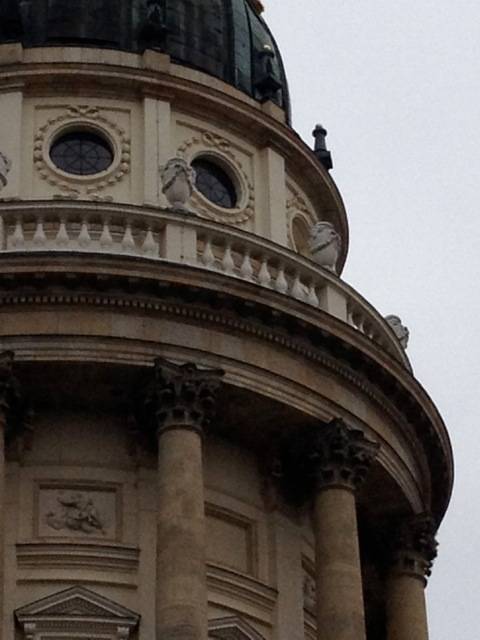 Last night was the final dinner....