36 Hours In Qatar
October 12th, 2012
Every design project has it's own set of challenges and rewards. I am currently working on another project in Qatar. It is a 45,000 sf beach villa, in the city of Doha, being built from the ground up. We have been working on this project for the past four years, which has involved everything from defining the spaces, specifying all interior/exterior surfaces and finishes, landscaping, as well as furnishings. The city is constantly growing; Each time I arrive in Doha there seems to be a new building!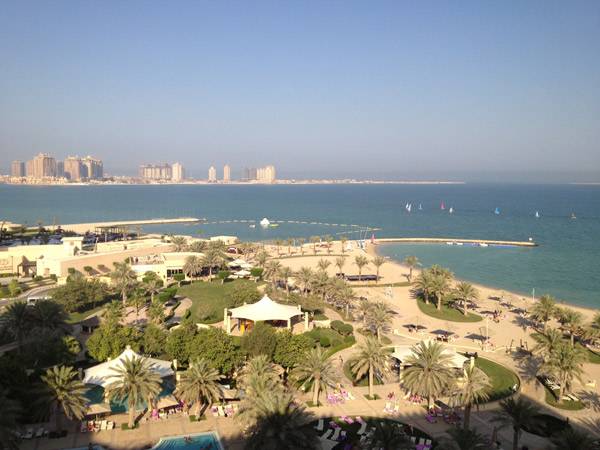 The beach in Doha
Our installation was scheduled to begin next week, but when I arrived at the site two days ago, I found many things behind schedule or needing correction. While this comes with the territory on any job, it proves an even great challenge when you are based 8,000 miles away! It's not so easy to pop by in a few days to see if things are back on track. This is my 11th visit since the project commenced; it looks like there will be a 12th in order to check that things really are ready for the scheduled furniture installation.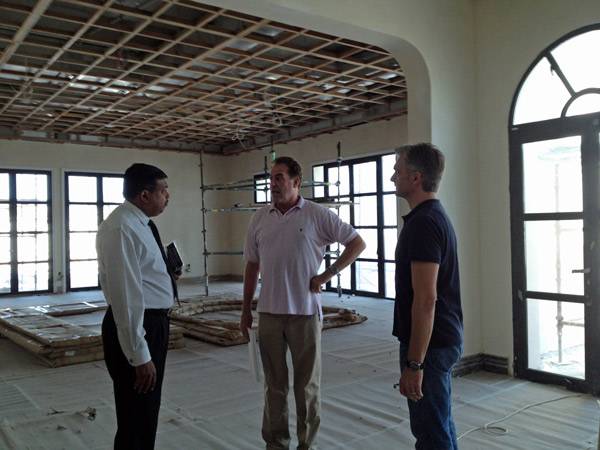 Meeting with the contractors: This room is clearly not ready for installation in one week!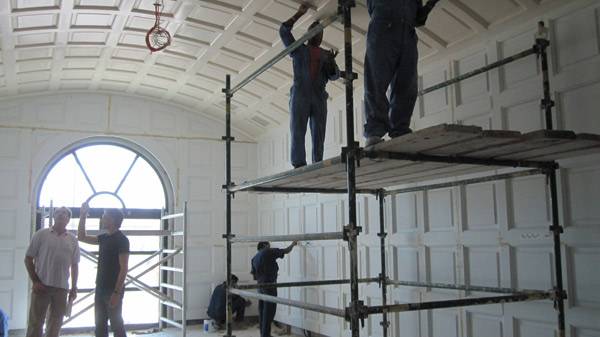 Prepping walls for final painting.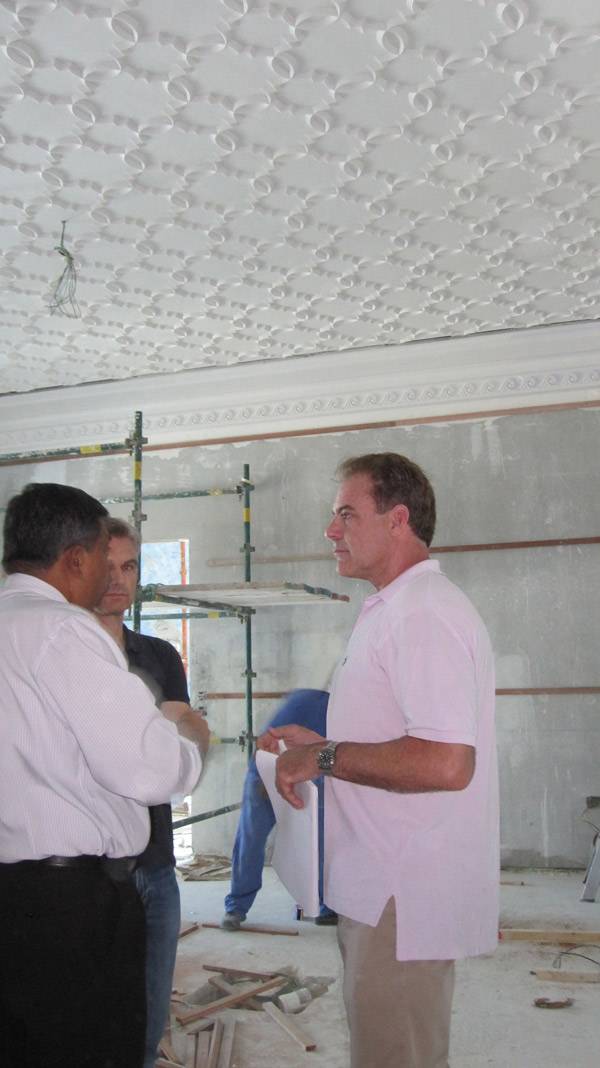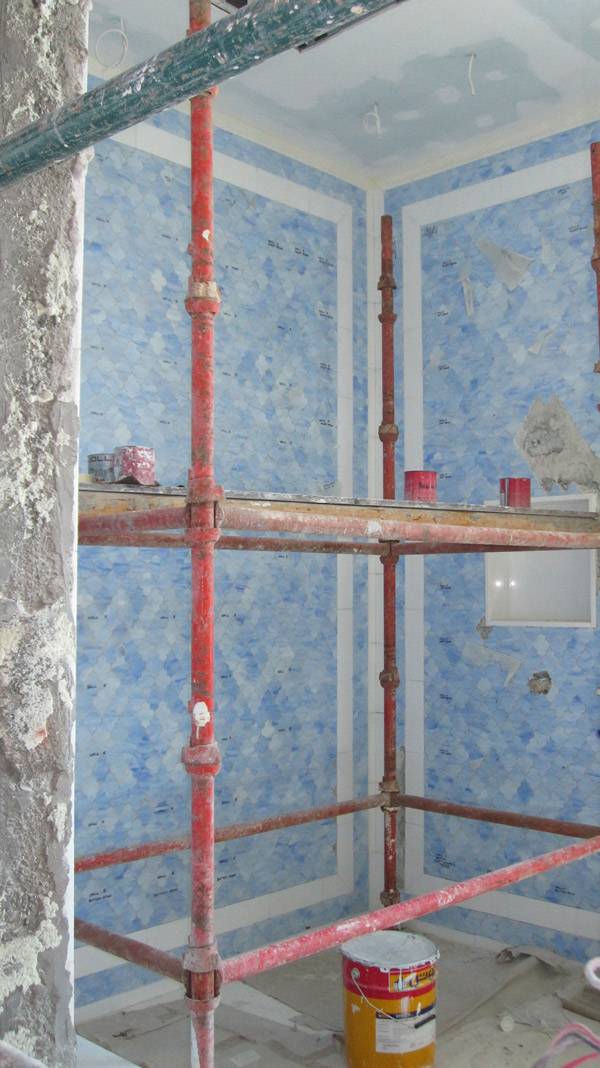 There is still lots of work to be done in the bedrooms and bathrooms.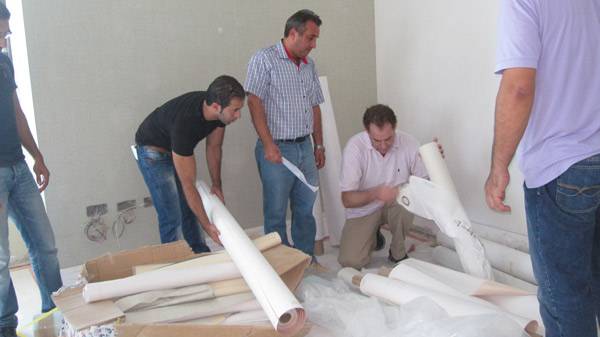 Sorting through thousands of feet of wallpaper and making sure they all end up in the correct rooms!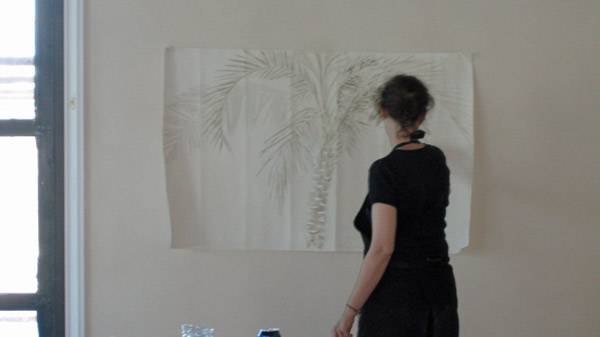 Atelier de Ricou of Paris is doing an amazing job of specialty painting in some of the key rooms of the project.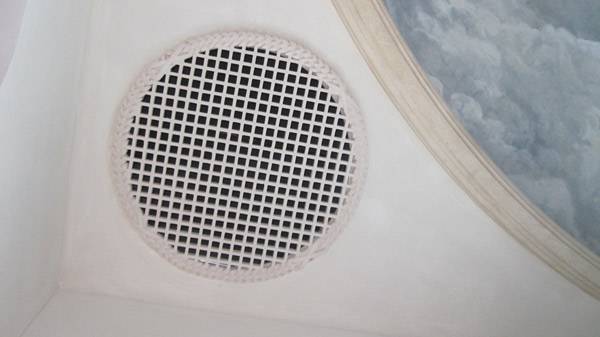 A custom designed AC vent.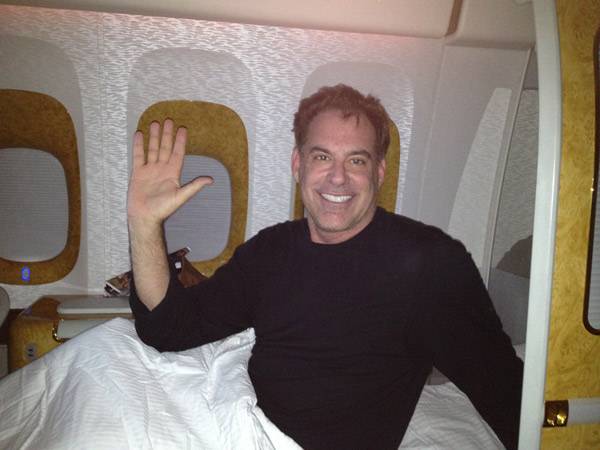 Luckily Emirates is a wonderful airline and the long flight gives me a chance to check-out and get some much needed sleep and uninterrupted work done.
Please sign up for our RSS feed to receive future blog posts directly to your inbox. We'll be posting photos of this completed project - hopefully soon!