Behind the Scenes of Our Winter Photo Shoot
February 3rd, 2012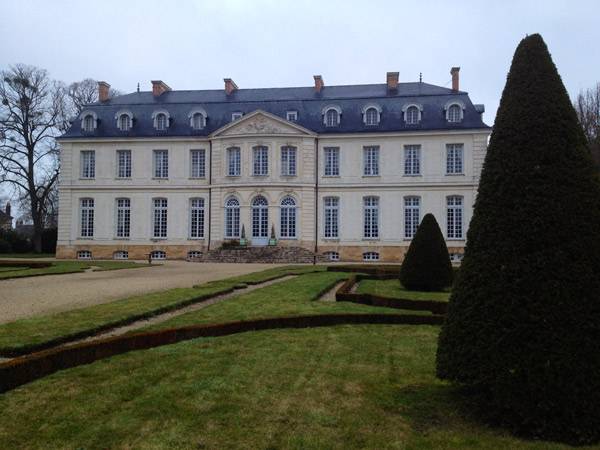 We are very excited to announce that we have signed with Rizzoli to produce a book titled: An Invitation to Chateau du Grand-Luce'. The book will be on sale Fall of 2013!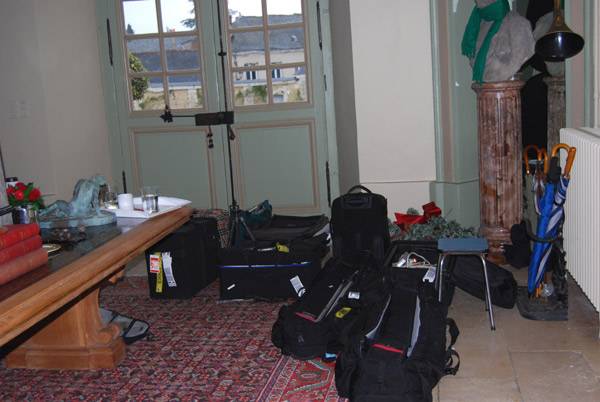 Here is a behind the scenes look at our first photo shoot, with the goal of capturing the chateau as it is seen and used during the winter months. In this photo you can see just some of the photographer's equipment - so much for traveling light!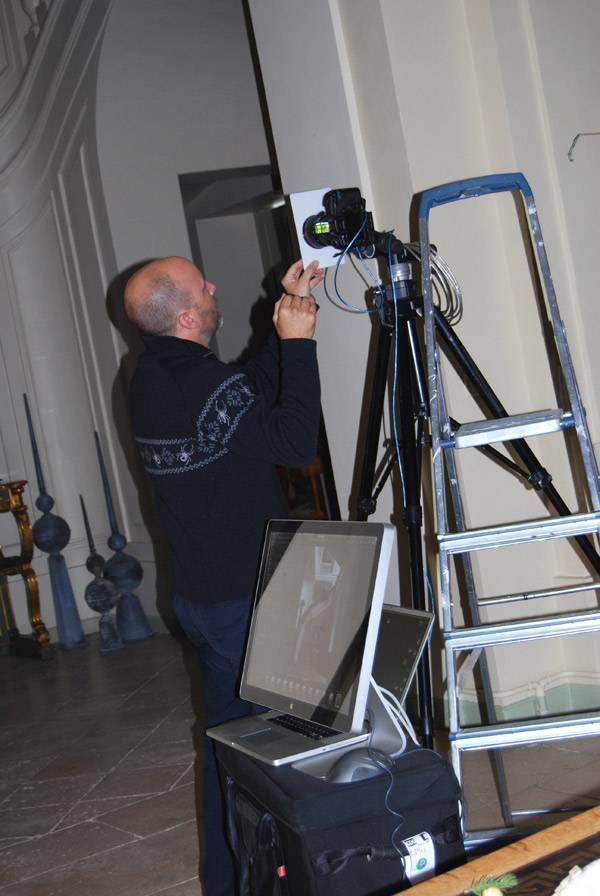 We chose to work with a talented photographer, Eric Piasecki, whom we first met on a photo shoot for Architectural Digest. Not only does he have an amazing eye and great understanding of light, he is calm, easy to work with and a super nice guy.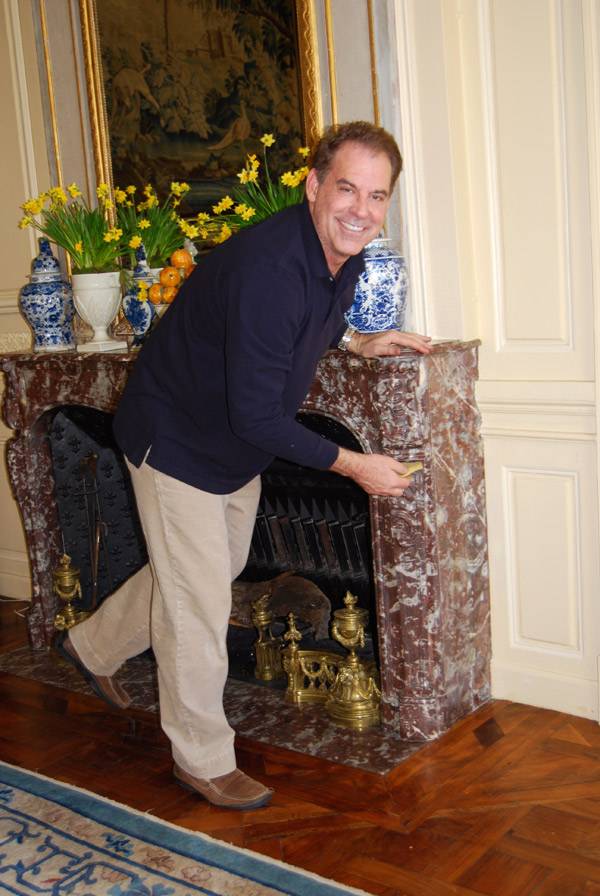 Before taking any photos, we had to make sure every surface and accessory was ready for it's close-up. I happen to relish polishing and cleaning, which is evident in these photos. So much for the glamorous life of a chateau owner!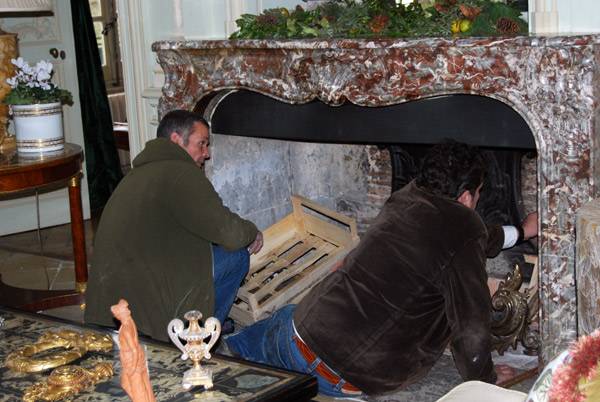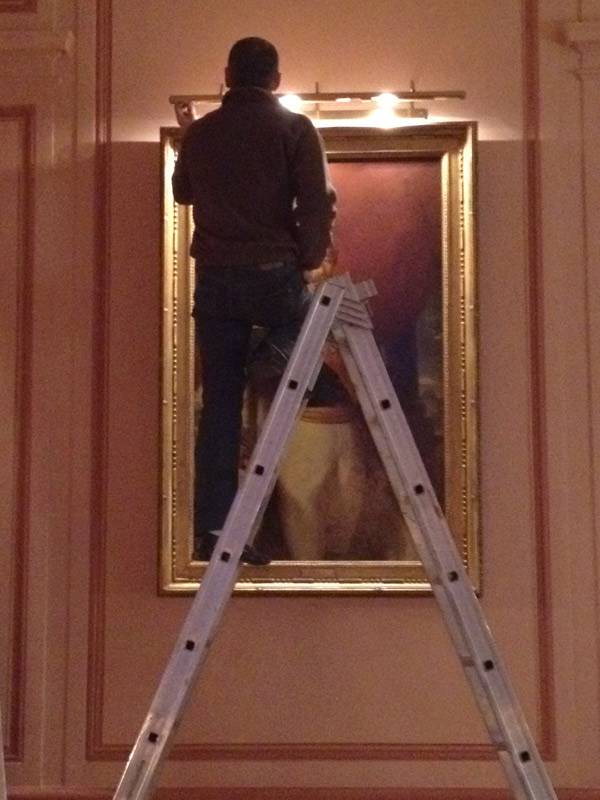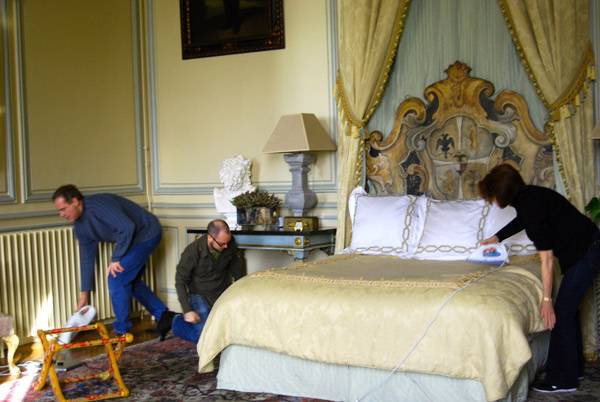 Fireplaces had to be in good working order, lightbulbs replaced, floors swept and linens pressed. What is it about using a Dustbuster that is so satisfying?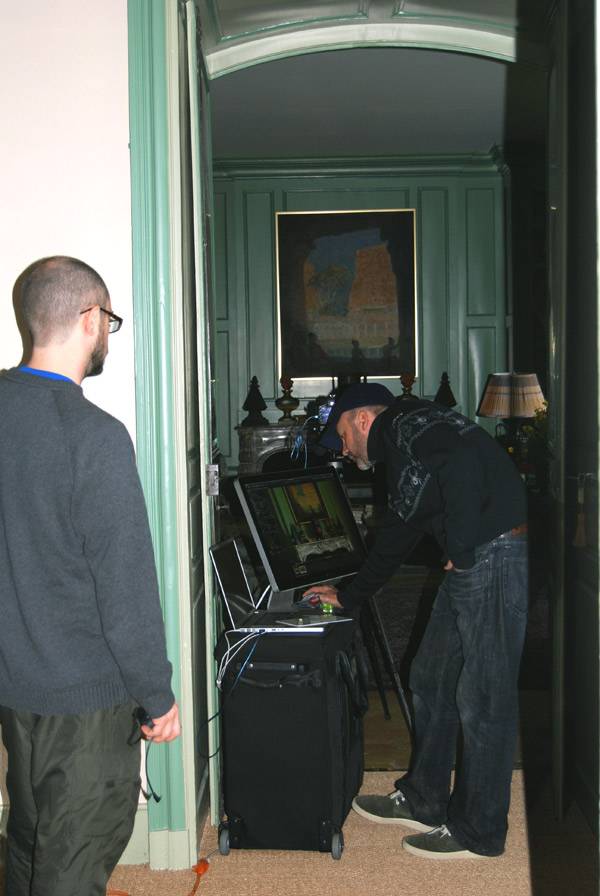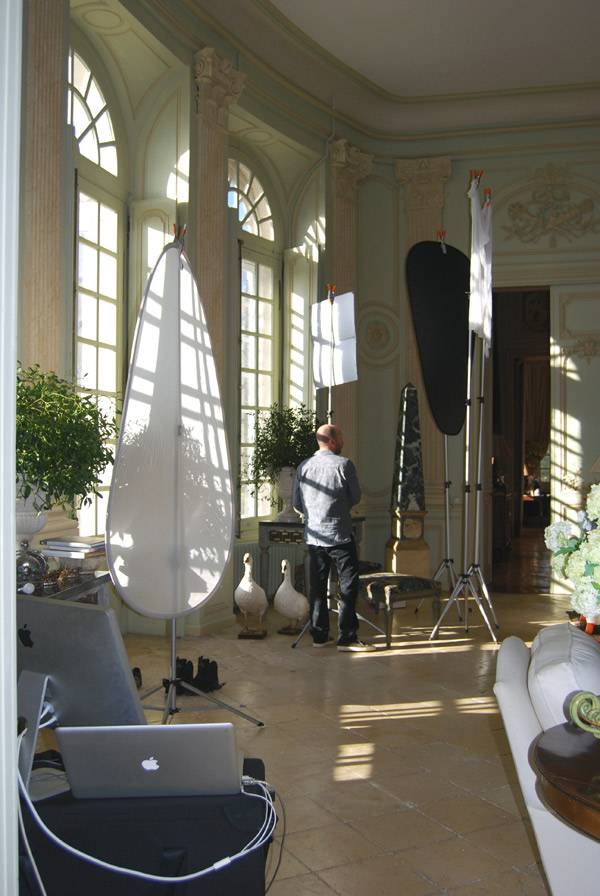 Once the rooms were picture perfect, Eric, and his trusty assistant Victor, were ready to go to work. Eric uses no artificial lighting, instead he relies on natural light, reflectors, diffusers and camera techniques that go way beyond my scope of understanding. Suffice it to say the results are magical.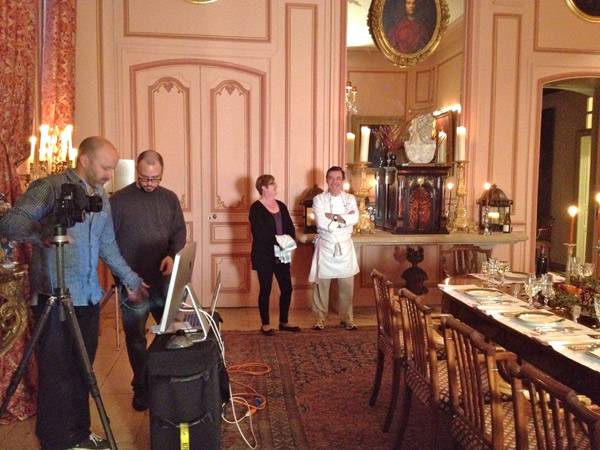 The dining room shot was one of the most involved, due to the added elements of food preparation, table settings and table decor.

We were lucky to have chef Yves prepare a few meals for us during the shoot. Here he is with his delicious quiche.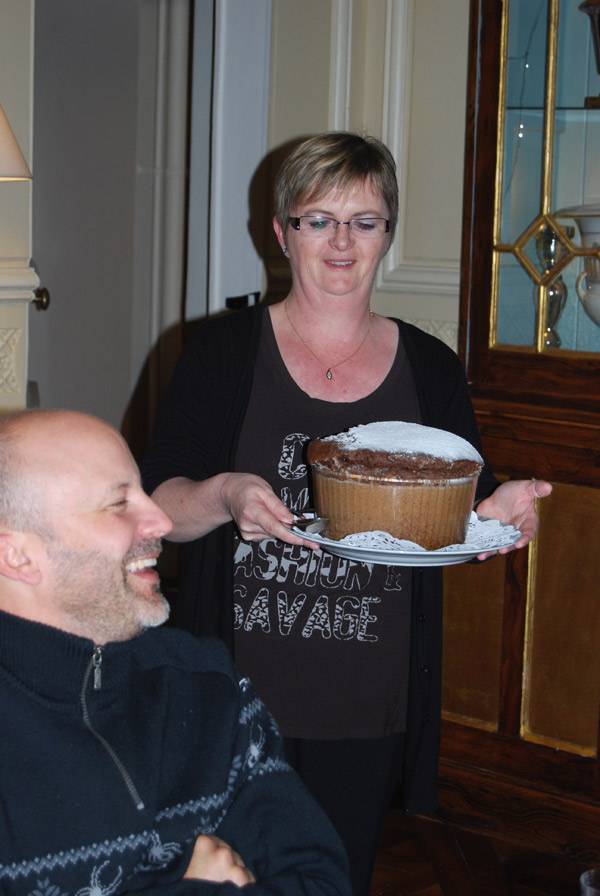 Eric seems amused by the chocolate soufflé coming his way.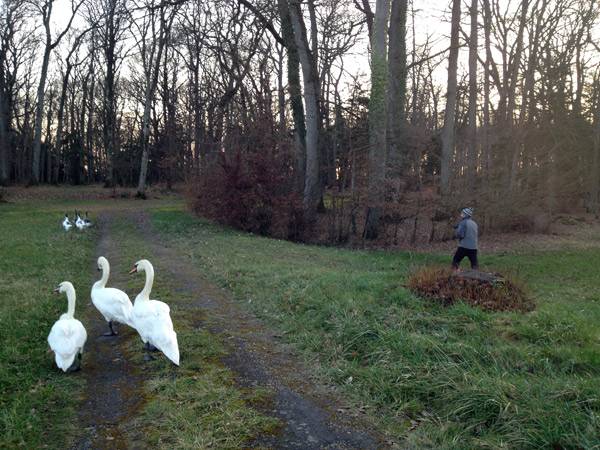 When we headed into the woods to take photos, the swans and geese made it clear that they wanted to be included as well.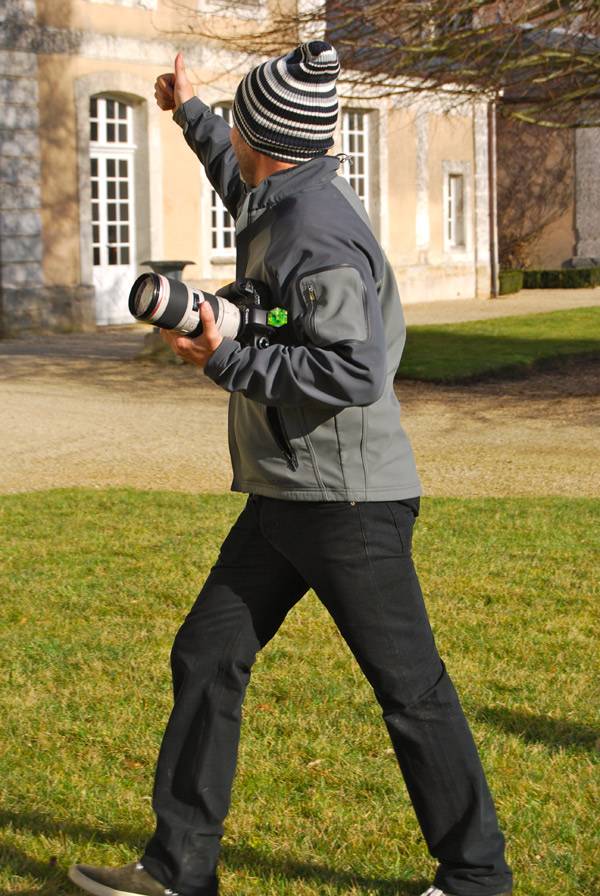 A successful shot!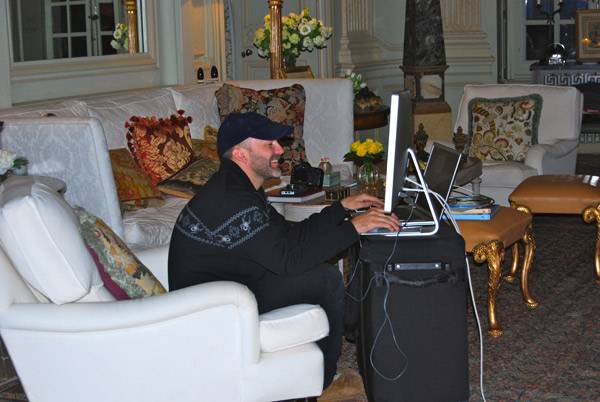 At the end of each day, Eric would upload the photos for us to see - we were consistently amazed at what we saw

.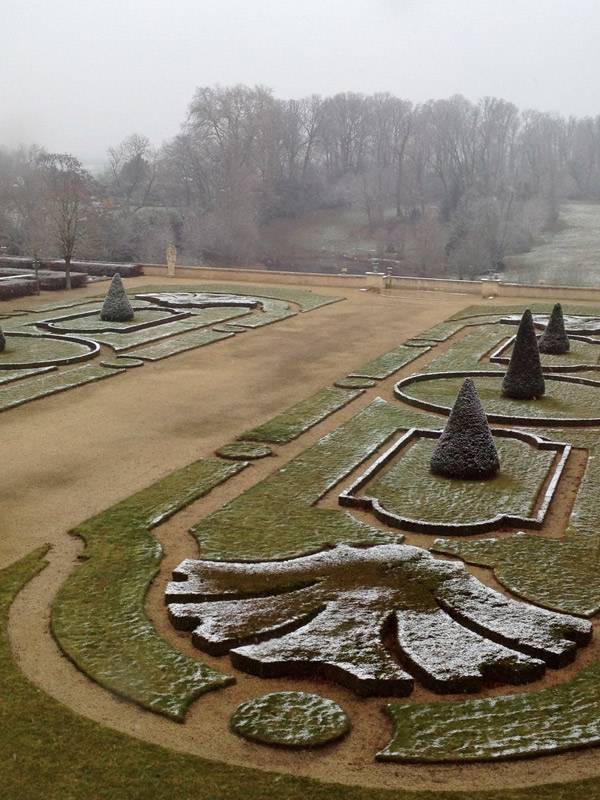 Because this was a winter shoot, we were hoping for snow. As it turned out, we had unseasonably warm weather. Mother nature had the last laugh by blessing us with a few snowflakes the day the photographer left. This shot was taken with an i-phone, so it's doubtful it will make it into the book!