What's Hot at Maison & Objet This Winter
February 7th, 2011
I just finished a couple of days at the semi-annual design and home furnishings show that is held in Paris. Just as the Paris fashion shows often shed light on some of the popular design trends that will come into stores in the year to follow, Maison & Objet is a terrific guage as to what things we are going to see from furniture, textile and carpet manufacturers.
While you don't see big changes from the fall to the winter show, you do tend to see the trends when you compare the products from one year to the next. So what did I see at this show:
Chrome and Shine: While we have seen metallic fibers used in textiles for the last couple of years, now the big trend is chrome and shiny silver in furniture, lighting, and accessories. All I can say is that a little of this goes a long way in a single project…when you get a lot of it together it starts to look cheap and vulgar.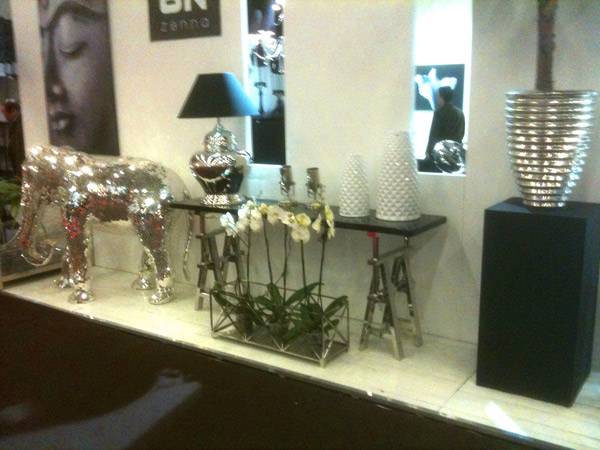 Black, White and Red: There was a lot of black and white furniture with some splashes of red thrown in for good measure. You saw this trend not just in the upholstered furniture, but even in the way that the entire show was decorated and laid-out. Again, I think that you have to be a little careful when using exclusively this color palate as it can become a bit overwhelming if used too strongly and you can equally get bored with it quickly if used everywhere in a home. Here is a picture of the black, white and red look at the show: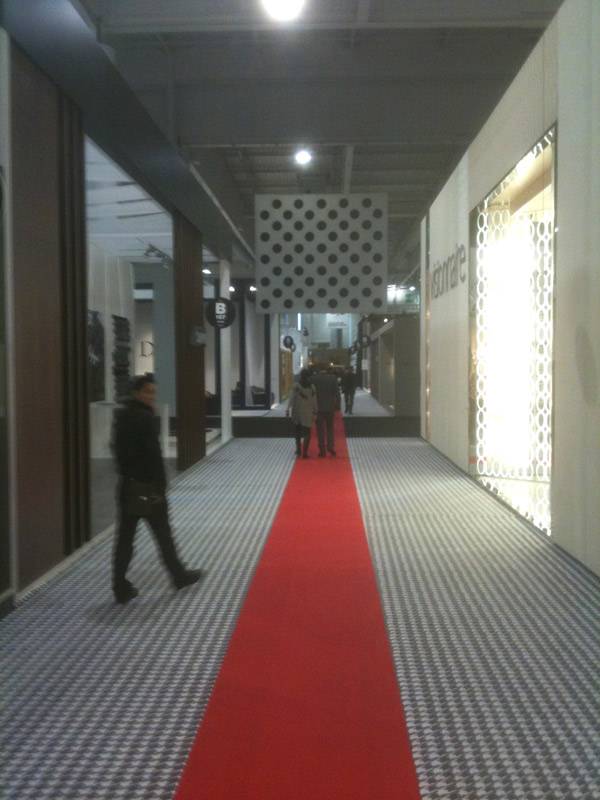 Several years ago, I decorated a guest room in my Paris apartment using this color combination and I still like it but I think it is because the walls are all white and the black and red are bought in through the drapes and bedding: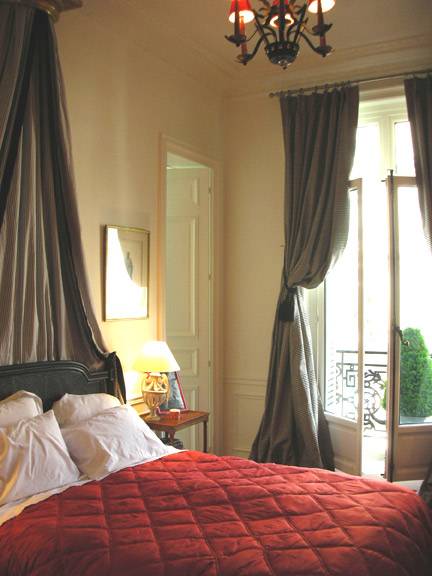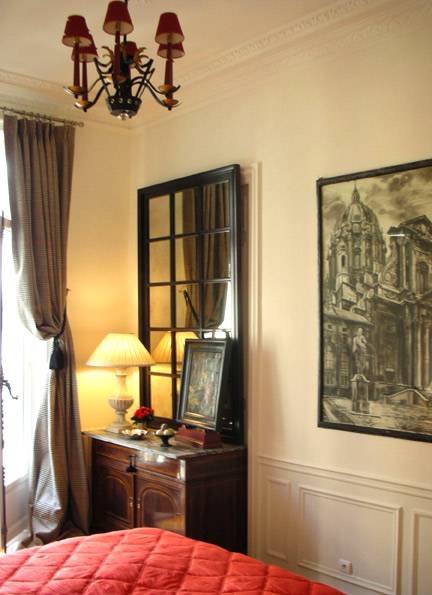 Beginning of the End: The rough wood look from Belgium is starting to wane…you still see it from a lot of furniture manufacturers so it seems that the look that Restoration Hardware adopted last fall still has a little life left in it. The heavy use of tan and grey linen is being supplemented by muted shades of purble, rose and brown.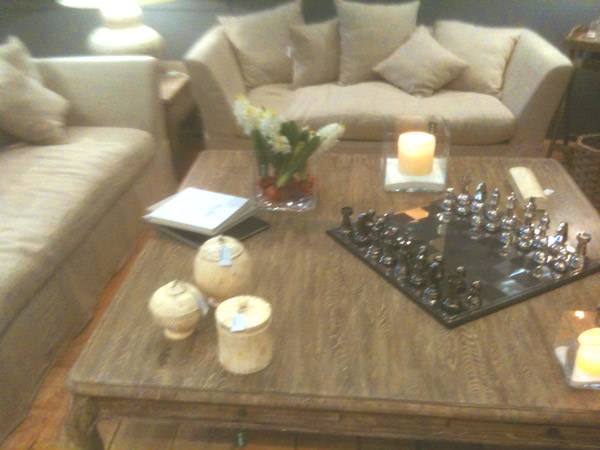 Bad Taste has no Boundaries: Finally, I have to say that not everything is in great taste at the show: there are some really hideous things. I was totally put-off by the entire Fendi Home line; while individual pieces were okay, as a whole it looked perfect for a nouveau-riche gangster—bling-bling! And finally, I couldn't end this without a photo of one of the uglier displays at this year's show; here's proof that you can find bad taste just about everywhere: