Working Through 51 Celsius Heat!
November 8th, 2010
I have spent the last 5 days in the Middle East putting the finishing touches on a big project that we are doing; the heat has been incredible---even by California desert standards. Yesterday the temperature hit 124 degrees, by midnight it was a balmy 108 degrees!
We totally transformed a gigantic "living room" into an 18th century treillage jewel box. We are using the best company imaginable for this: Accents of France, based in Los Angeles. For the installation of this room we have brought over a crew from France, Mexico and the USA. Here are some photos of the room coming together: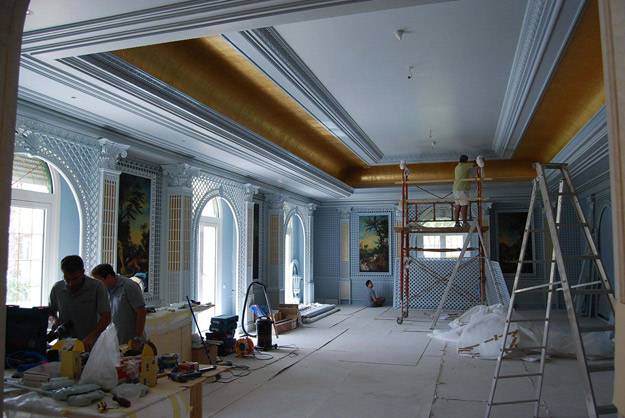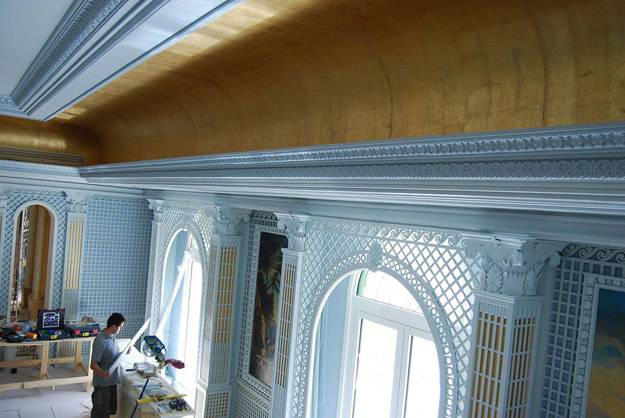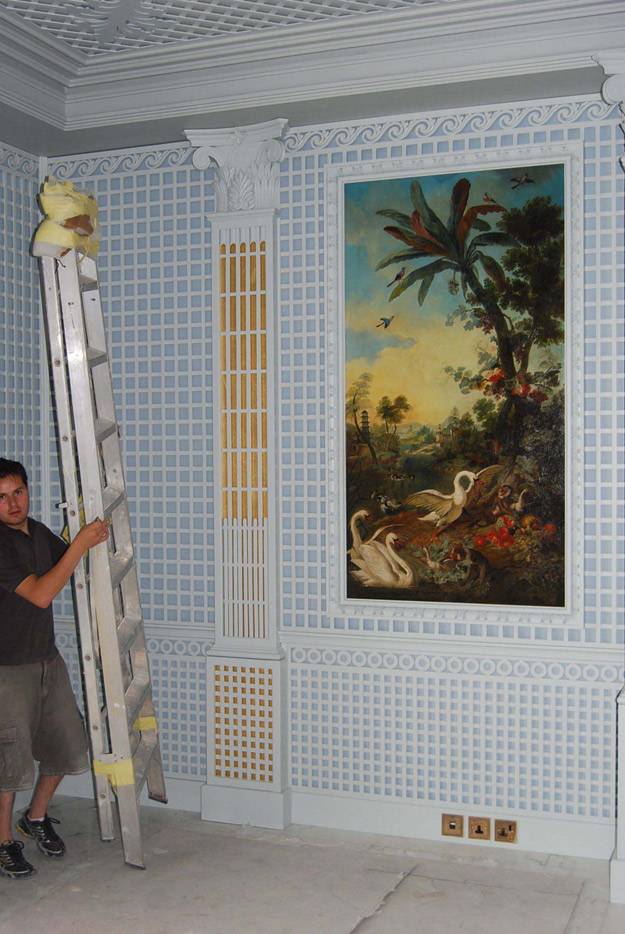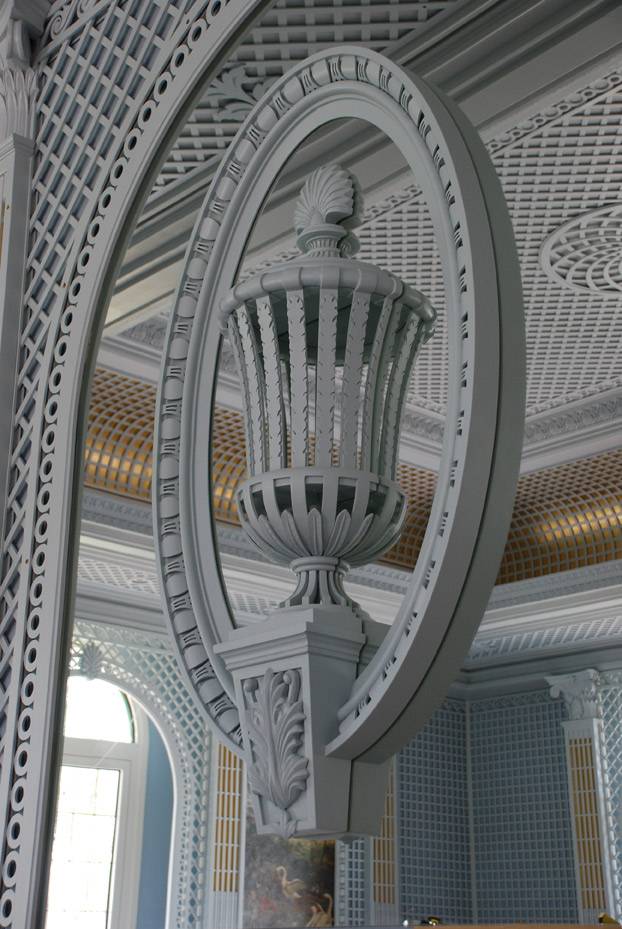 We also took a gigantic dining room (55 feet is too large, even for a palace) so we split the room into two and created a smaller dining room and a wonderful library/family room. For the library we built a great bookcase with half round plaster details that mirror the French Doors on the opposite wall.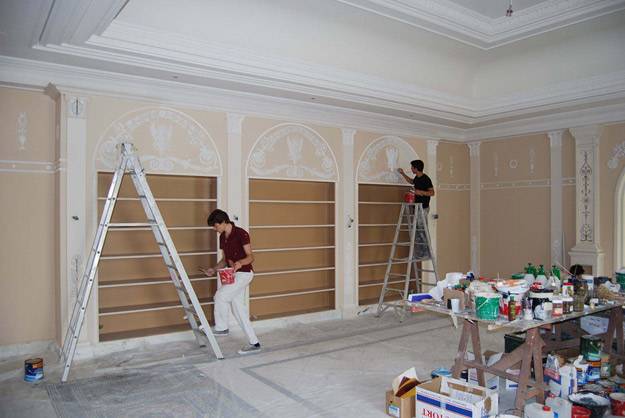 The paint crew, Atelier de Ricou, have been brought in from France and have already been working on site for two months; they have another month to go! Here are photos of the work that they have been doing.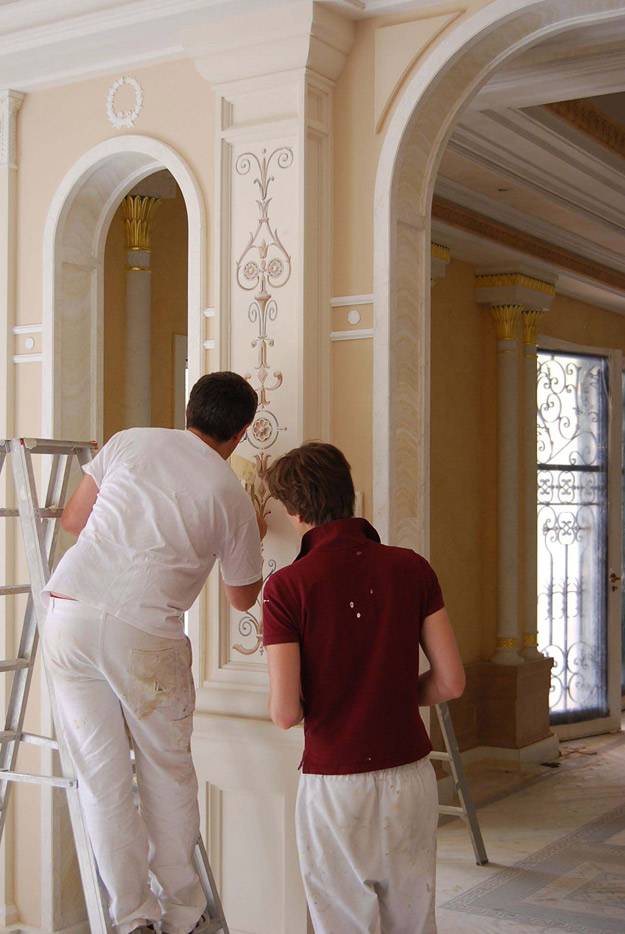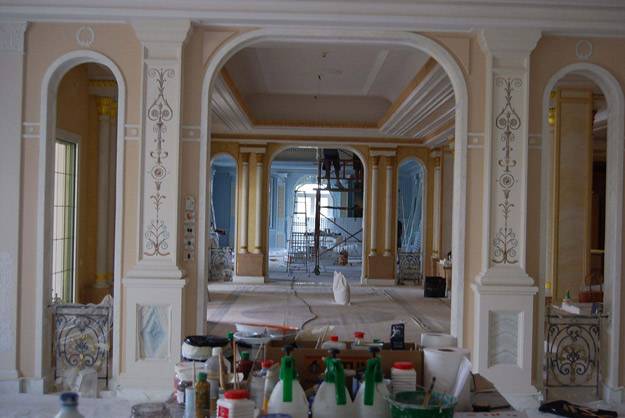 As this project continues, I will keep you updated with photos and progress reports!