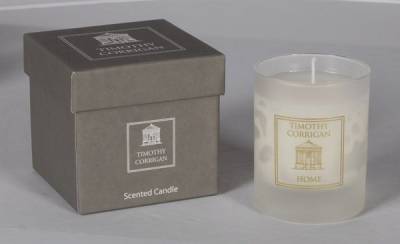 Candles - TC Home
Maison en Ville
Item number: TCHs0002
Maison en Ville: Who hasn't dreamed of having their own place in Paris, the most romantic city in the world? This gorgeous fragrance brings you the scents of roses, passion fruit, and a mix of Indian spices to create an atmosphere that is rich and sensuous. Now you can experience the romance of your own home in Paris without having to get on a plane!
Our candles are made with the highest quality wax available and contain no petroleum. Each candle is 5.9 oz and burns for 45 hours. Made in one of the oldest and most prestigious candle factories in France.
*Shipping will be determined separately. You will be notified for approval before your credit card is charged.
inquire about this item