Knowledge Center
Guide to French Furniture
Louis XIII, 1589-1661:
This style actually began under Henry IV who patronized craftsmen. The economic situation called for rigour, which was reflected in the sobriety of the materials and the style. Geometric in appearance, and austere in conception, Louis XIII furniture featured veneer, turned wood and moldings. There was a tendency toward the architectural; its forms being restrained and often massive.
Furniture: Tall cupboards, full dressers, and tables with a varying number of legs were all extremely structured. Chairs were given arms, and stools were upholstered. Cabinets were common.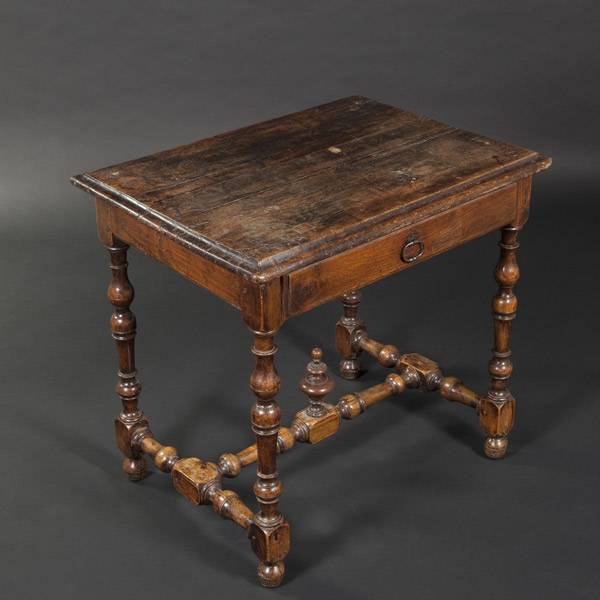 Materials and techniques: Oak, walnut ebony, pearwood and pine were the typical period woods. Veneers of wood, soon gave way to ivory, marble, colored stone and various metals, such as pewter and copper. Turning was used widely. Moldings were used prominently. Leather was finely worked.
Ornament: The period favored thick, heavy, massive motifs lacking the delicacy and fantasy of Renaissance ornament.
Source: French Furniture by Sylvie Chadenet