ALRUG Fine Handmade Carpets Secrets from 10 Top Notch Interior Designers
Source: ALRUG Fine Handmade Carpets
Author: M Usman Hassan
Secrets from 10 Top Notch Interior Designers
This entry was posted on September 15, 2015 by M Usman Hassan.
Secrets from 10 Top Notch Interior Designers
Some people are great athletes, some are great musicians, and some are just very attractive you cannot take your eyes off them when they are on a screen. Humanity has witnessed a leap in all fields ranging from sewing to the manufacturing of rockets. Other fields in the middle have also seen vast development without drawing the attention of people the way rocket building did.
One of these fields is interior designing; people might wonder when interior designing emerged as a profession. In fact some may wonder when it emerged as a mere concept. Interior designing evolved gradually as a result to the development of human societies, which in turn was an inevitable result to the outstanding industrial leap that took the world to a whole new level of living, creating new concepts for the well being of people. The industrialization of almost everything drove people to think in a more functional way of how to use the spaces in their homes and how would they like to see the place in which they live, eat and receive guests. As a result, some few persons had the suitable mentality and figured out just the right way to do things around homes.
Elsie De Wolfe was one of the very first females, or rather more accurately, humans to do interior designing as a profession. One thing you ought to know about Elsie is that she refused to settle for the old-fashioned Victorian style and rebelled against it. Her way of decorating was by all means different as she relied on light designs and fresh colors, which was in contrast to the Victorian style that preserved a sense of heaviness somehow.
Thousands of talented people followed Elsie De Wolfe and are praised all over the world for their outstanding decorating talents. Below, we will talk briefly about 10 of their finest, along with some of their most important works…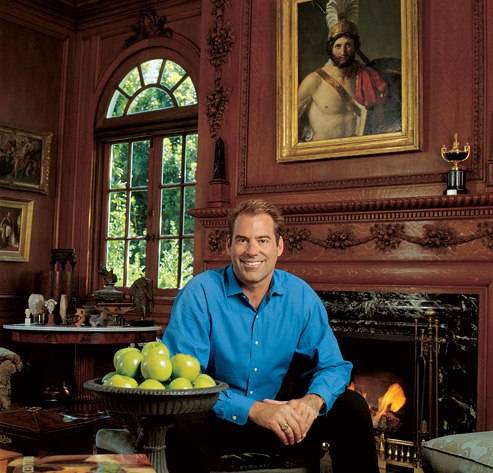 Corrigan is an American designer who was named among the AD's world's top designers and architects. His works are famous for including antiques into most of its projects, with more or less a reasonable portion of contemporary elements. His works can be found in European and Middle Eastern royal houses.
See full post here:
http://alrug.com/inspiration/secrets-from-10-top-notch-interior-designers.html