Decorating with Carpets Ashley Stark kenner and Chad Stark
Source: Decorating with Carpets
Author: Ashley Stark kenner and Chad Stark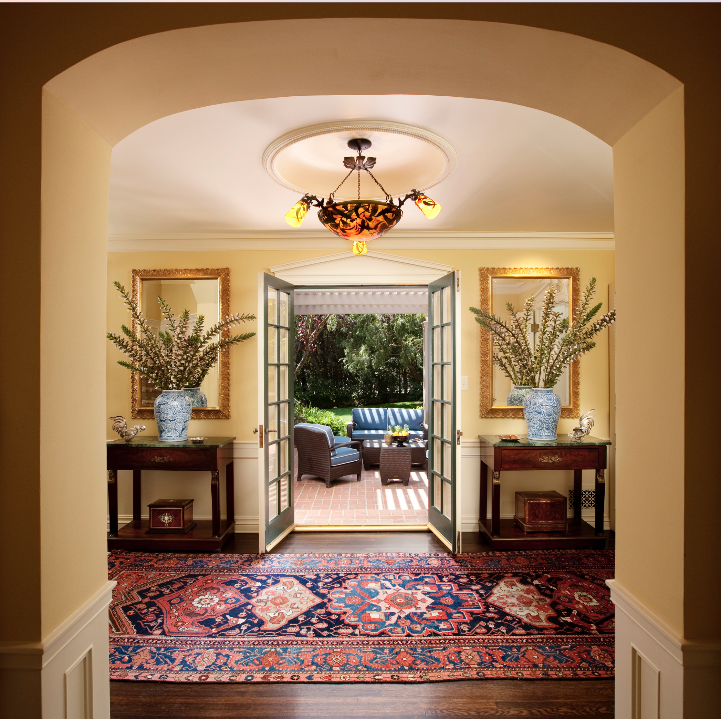 An antique northwest Persian carpet in a hallway by Timothy Corrigan is a visual and practical bridge to a red brick terrace furnished with seating upholstered in blue.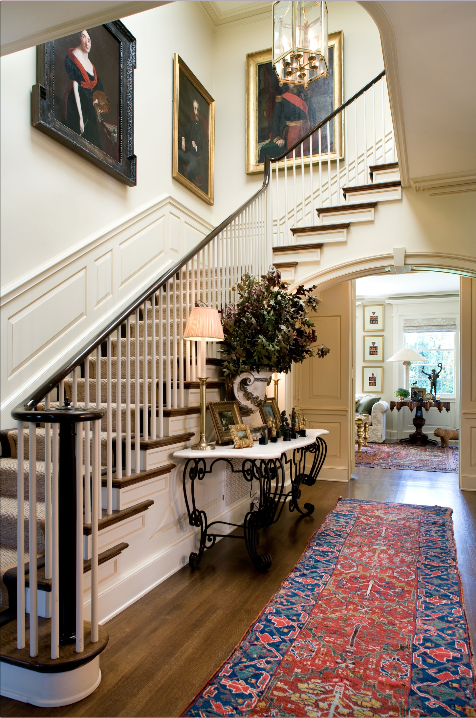 Palm grass is at home in even the grades spaces, especially when finished with a leather border and paired with oriental rugs, as it is here in a traditional stair hall that Timothy Corrigan hung with portraits.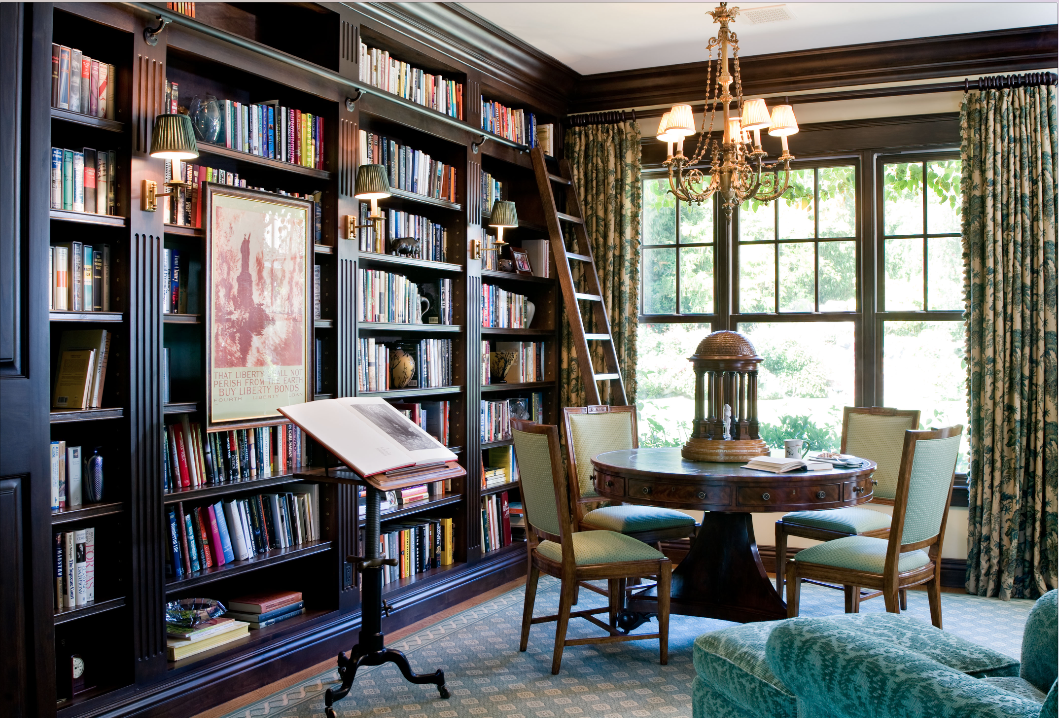 A pale blue-and-white area rug in the Blakeville pattern works with a white ceiling to balance walls lined with dark wood shelving in a library by Timothy Corrigan.