Furniture Today, April 2023
Source: Furniture Today
Author: Cindy W. Hodnett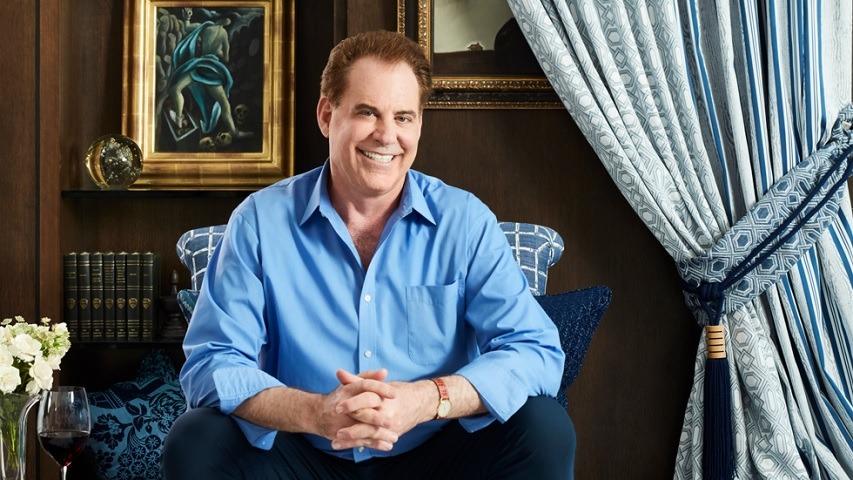 LOS ANGELES/PARIS — More than 50,000 people are following Timothy Corrigan's renovation of Chateau de La Chevallerie in Arçonnay, Pays de la Loire, France. They live vicariously as the designer explores sourcing destinations like the "mountain of marble" first found by Michelangelo in 1517 in Pietrasanta, Italy, or charming, off-the-beaten-path Parisian museums, art galleries and bookstores.
And while the renovation project serves up equal parts of inspiration and architectural appreciation on Instagram, there is also a healthy dose of reality mixed in as Corrigan deals with everyday issues like problematic plumbing and challenging landscaping, a "real life" view of a fairytale residential project.
The conceptual vs. practical application is also evident in Corrigan's approach to trends. As a designer with clients all over the world, he is always aware of what is current but takes a long-term approach to creating spaces that will stand the test of time.
"Design, like all things, is always on a pendulum going from one extreme to another: for example, the minimalism of the first two decades of the 21st century to the maximalism of today," Corrigan said. "So, we (designers) tend to look at the bigger design shifts.
"For example, in overall color palates, we are seeing the shift from colder gray and silver tones to warmer tans and golds in both fabrics and metals. This is a shift that has longer-term implications. If one follows the short-term trends like the color of the year or the 'in' new sink — whether it be a vessel or farmhouse, etc. — one will only end up in creating a space that will quickly go out of style and look dated."
When considering global design shifts, Corrigan notes that there is a different starting point for many design projects when comparing U.S. to European consumers. This variance influences the selection of furniture and décor, as well as the frequency with which each is replaced.
"Americans often start designing a room with the rug in mind and then build from there," Corrigan explained. "The colors used in a space often come out of the rug, and it can lead to a very 'matchy' look that often looks too decorated.
"Europeans, for the most part, start with the vertical elements of a room: the walls and the window coverings. Europeans favor using whatever rug they have on hand, thus avoiding a room that looks too studied and uptight," he added. "Americans refer to this look as 'eclectic,' and it's not for everyone; it takes confidence and education to embrace and appreciate.
"I find that our European clients don't expect to redo their home every 10 years because they usually don't follow trends as much as American homeowners."
Corrigan's expertise in both markets leads to different design approaches with clients, but he also noted that there are universal similarities that transcend national borders.
"When I first came into interior design, the major factor was how something looked," said the designer. "Because of my background in global advertising and marketing, I knew that how people felt in their spaces was equally important as to how it looked. We trademarked the phrase 'A world of comfortable elegance' because I knew that no matter what style an individual liked, it would not be truly successful if it was not also comfortable.
"When I was first named to the AD100, the magazine wrote about the fact that I was somewhat revolutionary by claiming that the most beautiful room in the world was not truly successful if it was not also comfortable," Corrigan continued. "Now, people no longer are willing to settle for just a pretty space. It must also work for them and their needs.
"There are so many product advances these days in terms of performance textiles and surface materials that we don't need to make a choice between beauty and comfort/practicality. I fundamentally believe that this design approach of taping into universal consumer wants is why our firm is currently working on projects in 13 different
states and seven countries around the world."
Along with materials and product, Corrigan studies macro influences on consumer markets that play a role in how individuals design their home spaces. Recently, he has noted that residential properties are serving numerous roles including those of personal sanctuary and multifunctional workspace.
"The current housing market and interest rates are influencing homeowners to invest in their current home, rather than purchase a new one," Corrigan said. "There is definitely a trend away from large open spaces toward more defined spaces that provide people with a greater sense of privacy. We also see an increased desire for security, both physical (gated communities, cameras, alarm systems, etc.) but also psychological security in terms of more cosseting and comfortable spaces and furniture."
These macro influences are relevant across all consumer segments, according to Corrigan. For consumers who chose to forgo working directly with a designer, retailers that offer design services — both brick-and-mortar and online — can help bridge some of the gap.
"A number of large home retailers are doing a terrific job of bringing good design to a broader market, and a number of them are using the old in-store designer approach to help consumers feel safer and more comfortable in making purchases for their homes," Corrigan says. "The problem is that these services cannot provide a fuller understanding of the actual home when it comes to scale and proportion for a space.
"Further, as some of these brands become more ubiquitous, consumers are feeling the need to differentiate themselves; they don't want to have the same sofa that all of their friends have. To that end, the option of customization will be imperative as people try to make more specific statements about who they are and how they want the world to see them. Those manufacturers that can figure out how to easily allow their customers to tweak their products to make them feel more unique will have a big edge on the competition."
Click to read article on Furniture Today