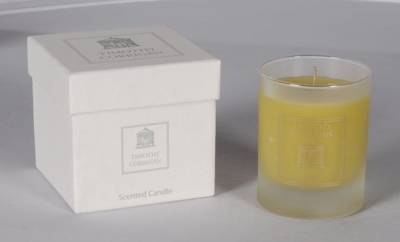 Candles - TC Home
L'air de Californie
Item number: TCH0019
This fresh, clean scent can't help but make you think of the land where the mountains meet the sea. The sunshine filled fragrance of this candle will remind you of sea spray, orange trees in bloom and the green grassy mountains that fill the air of California.
Our candles are made with the highest quality wax available and contain no petroleum. Each candle is 5.9 oz and burns for 45 hours. Made in one of the oldest and most prestigious candle factories in France.
*Shipping will be determined separately. You will be notified for approval before your credit card is charged.
inquire about this item